So the car has been on the road on and off since paint and tuning. I have been working out reliability issues and shaking down all the sub systems. The largest problem was the OEM head gasket failing with high boost. The boost was stretching head studs and lifting the head; burning the fiber gasket and mild steel fire rings: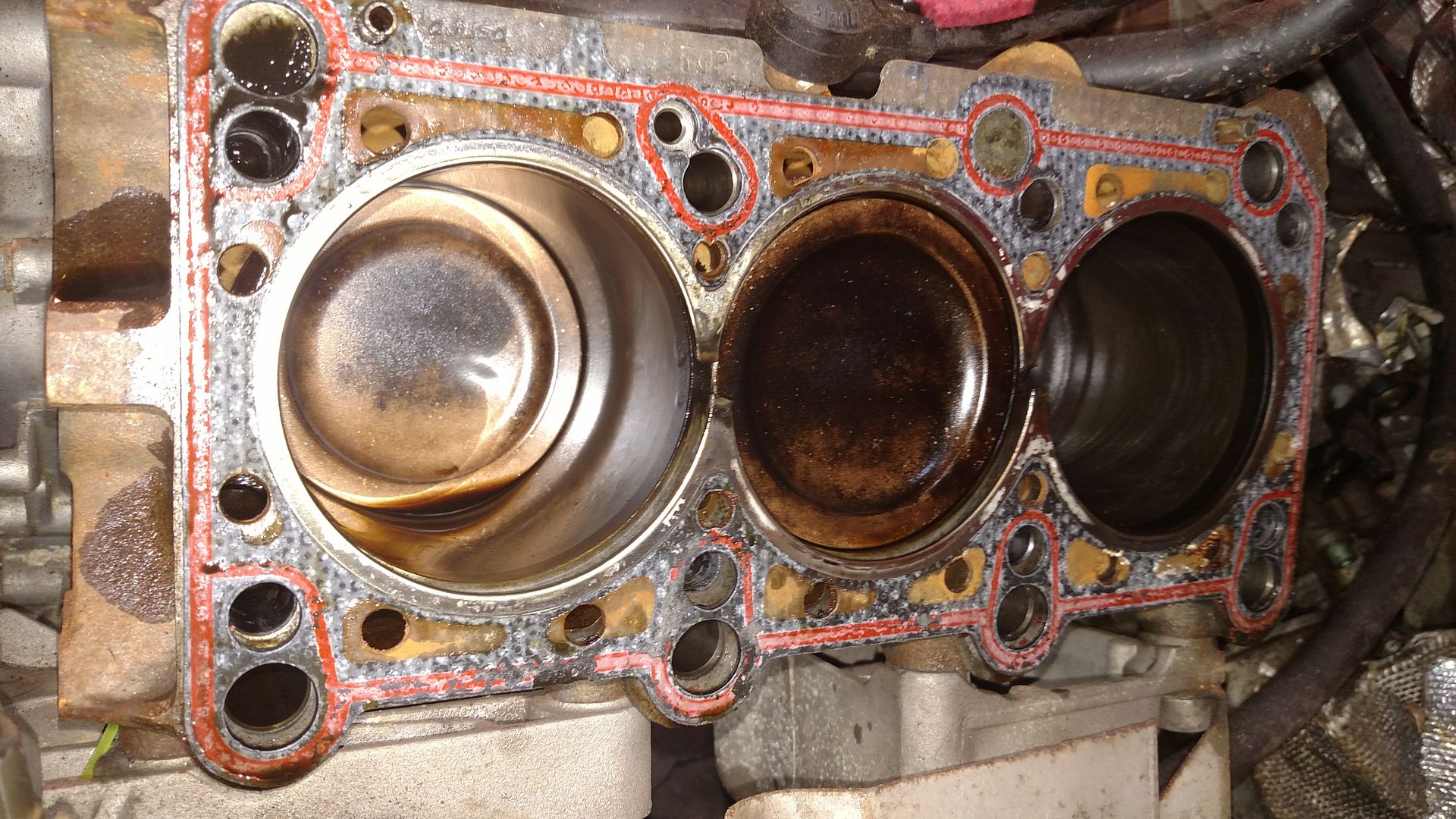 I knew this was a possibility but seeing as no other head gaskets were available for this engine I went with it on the original build on the off chance it would work. The gasket failed so I was back to the drawing board. For reference there are several types of head gasket: 1: fiber with steel fire ring 2: multi layer steel and 3: copper. Multi layer steel is the most resilient for high performance applications; allowing the head to rise and fall on a small scale without loosing seal. After some homework I found a manufacturer in Thailand that could custom stamp multi layer spring steel gaskets. The company is
Gaskets to Go
&nbsp for reference. They were not cheap but necessary to hold up under high cylinder pressures: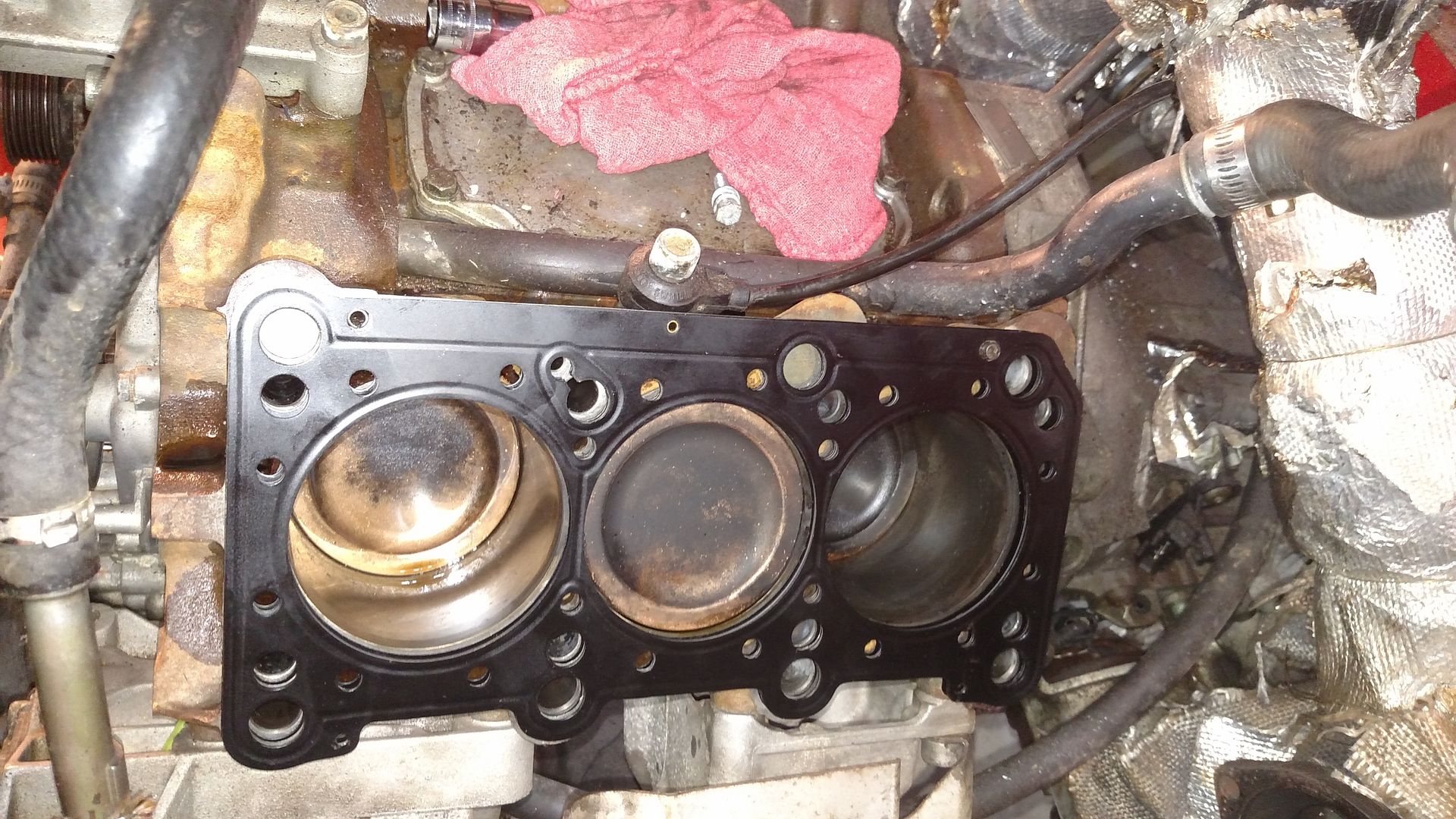 I buttoned up the heads using ARP head studs, then went for a drive:
Click.
&nbsp The shake down is hardly over, a stronger 01E transmission is going in, new hard lines for the oil drain, deleting one wastegate flange that is unused, and making better heat shielding for the hot side. The end goal being a totally reliable street-able 800hp setup.